---
---
Introducing ControlSpace Engineered Sound Processors
The DSPs for the job ‐ big or small.
---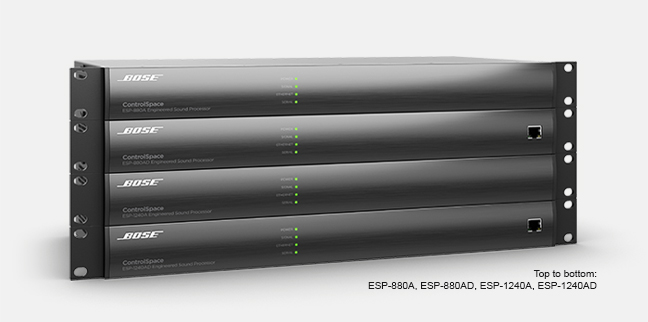 ---
As open-architecture DSPs, ControlSpace engineered sound processors are designed for a wide variety of applications ‐ from small, self-contained projects to large, networked systems. They feature analog audio I/O ‐ mic and line-level ‐ and a Bose AmpLink output to send digital audio to AmpLink-equipped Bose amplifiers. Engineered for precise performance, each includes advanced signal processing with 48 kHz/24-bit audio conversion, low-latency, and ultra-low noise operation.
High-quality analog circuitry
Advanced digital signal processing
Built-in Bose AmpLink output
A variety of Bose controller options
Integration with standard control systems
ControlSpace ESP-880AD and ESP-1240AD also include:
Integrated Dante® audio networking Front panel RJ-45 Ethernet port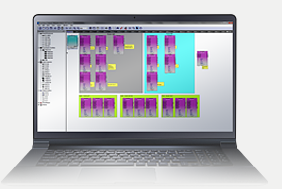 CONTROL SPACE DESIGNER SOFTWARE
Adapt ControlSpace processors to your needs using ControlSpace Designer software and its large set of signal processing modules.
---
Mar 08 19
Professional Audio Associates. All trademarks are the property of their respective owners. Details are subject to change without notice. Professional Audio Associates is not responsible for typographical errors or omissions.
---