Josh Srago, CTS, Trainer for TOA Electronics, Inc. will be conducting a Manufacturers' Training Course titled Mass Notification System Design (ID code MT01) at InfoComm 2012 in Las Vegas on Wednesday, June 13th from 8:30-10:00am. This course will count for 0.5 CTS-D/RU credits and will discuss the general requirements of a mass notification system, what questions must be answered in order to provide the correct solution, and which products in the TOA line-up will allow you to achieve your client's goals.

Space is limited - click here to register and reserve your spot now.

Need to register for InfoComm 2012? Click here and use our TOA VIP code TOA480 for a special discount.

New Additions to the TEI Team
Please join us in welcoming Mr. Rick Escobar, who will be joining the TEI Product Support Group in the role of Product Support Assistant Manager in our Burlingame, CA office. Rick's position will be overseeing the technical support staff with respect to day-to-day product issues, as well as system design, product recommendations, field troubleshooting and training, as well as RMA process, service and repair activities. Rick is an audio veteran who brings a wealth of experience in technical support and production audio, with strong software and IT skills.
Please also join us in welcoming Mr. Yusuke Ueno, who will be joining the TEI team in the role of Sales & Marketing Assistant in our Secaucus, NJ office. He joined the TOA Corporation in Japan in April 2004 in the Domestic Area Sales department. Five years later in April 2009, he became the Marketing Coordinator for North America and Asia Pacific regions, as well as joining TOA Japan's International Marketing Division. Yusuke's years of experience and knowledge about TOA products will greatly drive TOA's plans to implement more change and innovation.
Ads For The Month Of May
Ads focusing on the Educational market will be run in the May editions of Tech & Learning, Sound & Communications, and Sound and Video Contractor magazines.


An ad focusing on the House of Worship market will be run in the May edition of Church Production Magazine.


Free Press Alert!
Submit your project story and receive FREE press coverage through TOA! All you need to do is send us your experience using and installing TOA products. Please complete this form to have someone from our marketing staff contact you for assistance, or email your story and photos to marketing@toaelectronics.com. The form is always available from the homepage of our website, www.toaelectronics.com.
NEW Trantec S4.16 Wireless Series
















Q-S4.16H Q-S4.16L


The NEW Trantec S4.16 Series is the evolution of the old TOA WS-200 & 300 "Passport" Series. The new systems provide better sonic performance, greater frequency agility and allow for use of more simultaneous channels. Offering reliable true diversity reception, they combine years of Trantec's expertise in development of wireless systems (used in BBC broadcast & in West-end London theaters, as well as on tour with major artists), with TOA's renowned sonic performance and reliability. Designed to fit the needs of budget-conscious facilities such as schools, churches and private organizations, the S4.16 Series does not sacrifice performance or reliability. The Trantec S4.16 Series carries the standard TOA audio products 5 year warranty, so you know it's built to last.

NEW IR-802 Classroom System

Complete System! Everything needed to install & operate
Fast, easy connection of Integrated Ceiling Speaker/Amplifier & IR Sensors to mixer/tuner via single CAT5 cable
Exclusive TOA Wide-dispersion speaker technology for even coverage of typical classroom (30' x 30')
UL Listed for plenum installation
Compact control unit with inputs for teacher/ student IR mic Aux sources (MP3 player, DVD, PC) Output for Assisted Listening/Distance Learning feed
Mute override input
Includes IR-300M Teacher's Microphone (IR-200M Handheld Student's Microphone optional)
Competitively priced
5 year TOA warranty
Announcing New 9000M2 Firmware/GUI Software

TOA is proud to announce the immediate release of v3.0 GUI Software & Firmware for the 9000M2 Digital Matrix/Mixer. The new software includes many refinements to the existing 9000M2 functionality, making it more flexible and easy-to-use. Most importantly, it includes an expanded SYNC feature in the paging event matrix, allowing it to work along with the new Q-RM9012 Multi-Zone Paging Mic and the Q-SS9012 Speaker Selector. Used with these accessories, this new feature provides multi-zone paging function (up to 12 zones) even with a one or two channel amplifier configuration, offering a more cost-effective paging solution. In addition, this expanded SYNC function may also be used to synchronize paging events with control of other external equipment. For more information (and free download) please click here.
TOA Tech Tip: How to Configure Your PC with a Static IP Address

By: Josh Srago, CTS

IP solutions are everywhere in the A/V world today and without a firm understanding of how to communicate with those products; the benefits go completely out the window. It might seem like a basic principle of A/V integration anymore, but at some point we all had to learn the fundamental step involved: setting up your PC for a static IP address.


So here's a step by step guide on how to make sure your PC network connection is ready to speak to TOA network devices. (This may vary slightly depending on the version of Windows you are running.)


Click on your Start button and open the Control Panel
Double Click on the Network and Internet
Click on Change adapter settings (Windows 7) or Manage network Connections (Vista)
Right Click on Local Area Connection or, if you are using a USB to Network adapter, right click on that connection
Select Properties.A pop up window will appear, highlight the text
"Internet Protocol Version 4 (TCP/IPv4)" by clicking it and then click Properties
Change the bullet point from "Obtain an IP address automatically" to "Use the Following IP address"
Type in 192.168.1.X (with X being the sum all of your IP devices +1) into the IP address line
Type in 255.255.255.0 into the Subnet Mask
Click OK
Littering the TOA family of products there are several different devices that connect to a network. The D-2000 Matrix/Mixer and its control surface the D-2012C, the N-8000 IP Intercom System, the DP-K1 with ARC Processor are some of the first that come to mind. The NX-100 Network Audio device is one that should draw a great deal of attention for its ability to broadcast point to point or multi-cast to several locations simultaneously over a network. With so many systems today requiring paging solutions and network devices, the NX-100 should not be forgotten. For more information on how the NX-100 can be used in a Mass Notification system, make sure to sign up for our webinar on May 11th.

For more information on any of the TOA products you see above, please visit our product pages on our website by clicking the links, or call our Product Support Group at 800-733-4748 from 8 am to 8 pm EST.

TOA Calendar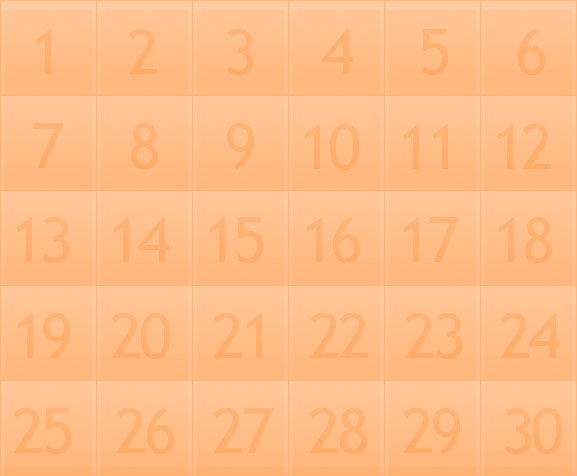 WEBINAR - NX-100 IP Audio Interface for Mass Notification Systems - Friday, May 11 - Register Now!

InfoComm 2012 - Las Vagas - June 9-15 - Booth #C11531 - Register Now - VIP Code TOA480

InfoComm 2012 Manufacturers' Training Course - Mass Notification System Design (ID code MT01) - Wednesday, June 13th 8:30am-10am - Register Now!