• posted on Aug 07 12
Songza, the streaming music service for expertly curated playlists, is taking the music world by storm. When Songza introduced a new version of its mobile app in June, it was downloaded 1.15 million times in 10 days, and shot to the top of Apple's App Store rankings. So, what does a red-hot music app do for an encore? Partner with Sonos, of course.
• posted on Aug 03 12
The latest news and information from TOA Electronics
• posted on Jul 25 12
Effortlessly move medium and large TVs in every direction -- allowing users to sit, stand, stretch and play -– all with the perfect viewing angle. Along with pan, swivel and tilt, these mounts deliver TRUE full motion by adding up to 20" of virtually effortless height adjustability.
• posted on Jul 24 12
With additional templates, more control over content playing time, and more options for creating playlists, this new version expands on the already excellent EzSign software platform.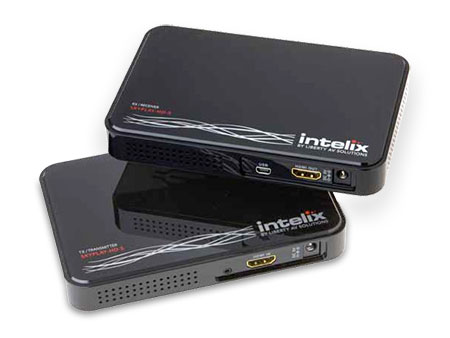 • posted on Jul 17 12
SkyPlay Wireless HDMI transmission and more new products from Intelix coming soon to Pro Audio
• posted on Jul 12 12
Parasound has discontinued the ZTuner v.2 with a new model shipping in approximately ninety days.
• posted on Jul 11 12
With summer upgrades in full swing, now is the time to learn about the latest and greatest digital video applications. Sign up for one or all of the following webinars to become a whiz at selling, specifying and installing our HD Modulators:
• posted on Jul 03 12
You've Enjoyed My Russound App on Your iPad Now Available for the iPhone & iPod touch
• posted on Jun 13 12
Single-gang Decora styling with soft buttons and visual feedback...a truly versatile solution.
• posted on Jun 11 12
A firmware update will be available from 6/8 for the following models: TX-NR414, TX-NR515, TX-NR616, TX-NR717 and TX-NR818 : WITH THIS FIRMWARE UPDATE YOUR RECEIVER WILL BE RESET TO FACTORY SETTINGS. INITIAL SET-UP MUST BE PERFORMED AGAIN INCLUDING AUDYSSEY CALIBRATION. PLEASE MAKE NOTE OF YOUR SETTINGS AND PASSWORDS BEFORE PROCEEDING WITH THIS UPDATE. Click the link for more information.